Cardiff and Vale Health board HR contract 'failings'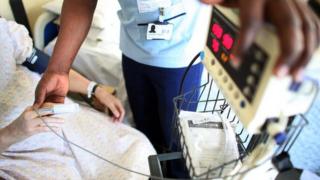 A health board awarded "potentially unlawful" contracts for HR services, the auditor general has said.
The Cardiff and Vale board paid RKC Associates Ltd £290,000 for HR leadership services over 17 months.
Its then owner Raj Chana was later appointed as HR director when the board failed to fill the job after an advert.
Huw Vaughan Thomas criticised "numerous and significant failings" by the board, whose chief executive has said steps will be taken to prevent a repeat.